In this issue
Julian Assange: Crypto for life
Shiba Inu: The joke's on Wall Street
NFTs in China: Collectibles craze takes off 
From the Editor's Desk
Dear Reader,
Welcome to our 100th edition of The Current Forkast. 
In the two short years since we started this weekly newsletter, providing reportage and commentary on the most compelling stories of the day, increasing numbers of readers have joined us on our shared journey in blockchain and crypto. 
It's an economic and social development that's one the biggest of the decade, and, as we have seen in the course of publishing TCF, it's not just about the money. Nevertheless, in this 100th edition of TCF, we'll start with a money question.
How many lawyers can US$54 million buy you? We know that's not a query many of us will ever have to ask, let alone answer, but it's one that WikiLeaks whistleblower Julian Assange may be mulling this week.
A decentralized autonomous organization named AssangeDAO was launched on Friday as a cryptocurrency fundraiser for Assange's legal defense as he fights his last battle to avoid extradition to the U.S. on criminal charges. It has been stupendously successful, smashing even the US$40 million fundraising record set by ConstitutionDAO four months ago.
So far, so much people power, right?
Yes, and no. DAOs, whether in a politico-legal context such as Assange's court challenge or a purely financial one, are less a manifestation of popular will via a one-person-one-vote process, and more a function of their contributing members' individual financial firepower. Assange, like some other controversial figures, appears to have friends with deep pockets.
The degree to which AssangeDAO is transparent may reassure some — after all, it's easy to check online which pseudonymous supporters the donations are coming from. Yet it reveals much.
A significant number of messages accompanying the donations of ETH to Assange's cause are written in Simplified Chinese, the character set used in China. Given Beijing's relentless crackdown on all things crypto, this may raise a few eyebrows.
AssangeDAO's launch also came just as China opened its Winter Olympics — games tainted by the host country's involvement in what the U.S. and a host of other countries have deemed a genocide, alongside multiple other human rights abuses.
It's not for us to speculate as to whether that might represent an effort to embarrass Washington over its treatment of the WikiLeaks founder and distract from China's human rights record during its controversial Olympiad. But timing, it's said, is everything, and US$54 million represents a lot of legal muscle to muster up in less than a week.
What's more certain is that even industry insiders admit that DAOs don't necessarily deliver democratic decisions for their financially motivated stakeholders or indeed anyone else. AssangeDAO may well stand as proof that despite the rhetoric of decentralization, power is most often purchased.
Until the next time,
Angie Lau
Editor-in-Chief
Forkast
---
1. A crowdfunding colossus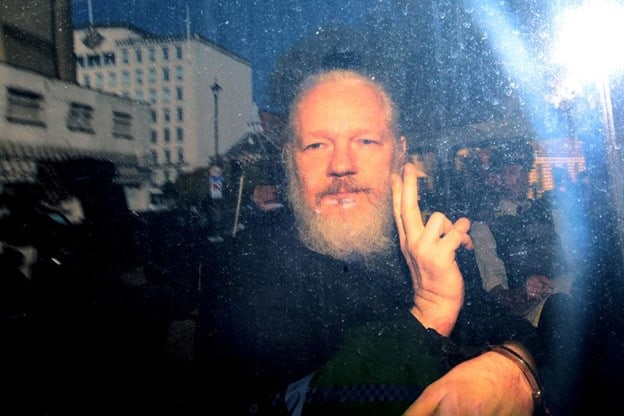 By the numbers: AssangeDAO — over 5,000% increase in Google search volume. 
AssangeDAO, a decentralized autonomous organization set up to fund the legal defense of WikiLeaks founder Julian Assange against extradition to the U.S., where he is wanted on criminal charges including espionage, has raised more than 17,422 ETH (US$53.8 million) in less than a week since it went live. 
The DAO is using the funds to bid for a non-fungible token (NFT) produced by digital artist Pak in an auction that began on Monday. The proceeds will go to the Wau Holland Foundation, a Germany-based nonprofit that has accepted donations on behalf of WikiLeaks to fund Assange's legal defense.
Donors, whose contributions must be made in ETH, will see their funds exchanged and returned to them in DAO's governance token, JUSTICE. 
Assange could face up to 175 years in prison if he is convicted.
AssangeDAO was inspired by FreeRossDAO, a project organized to advocate for the release of Ross Ulbricht, who founded the online black market Silk Road, and who is currently serving two double life sentences plus 40 years in prison. 
AssangeDAO's funding has outstripped that of the previous record set by a DAO — ConstitutionDAO, which was narrowly outbid at a US$43 million auction for a rare edition of the U.S. Constitution last November. Industry watchers criticized the structure of ConstitutionDAO, which openly showed how much money it had raised, making it easy for rival buyers to outbid it. 
Forkast.Insights | What does it mean?
Cryptocurrency's anti-establishment roots run deep. From the early days of Silk Road, an online marketplace that accepted cryptocurrency in return for its wares — many of which were illegal — the technology has been used to further causes that authorities have spent years trying to rein in or ban.
Everything from social media platforms for extremists to terrorist financing groups and even espionage has found succor among the libertarian reaches of the crypto community. Although some of the more nefarious projects have been pushed to the fringes, the ethos of bootstrapping communities to rally around causes, and using crypto to finance them, has gained traction. 
In Myanmar, the pro-democracy shadow government has used Tether to raise money from the country's diaspora to fight the ruling military junta. And as the technology becomes easier to use and awareness of blockchain's ability to operate independently of government supervision increases, the crypto-for-causes movement seems likely to grow. 
It's not for nothing that AssangeDAO has attracted names such as Vitalik Buterin, Edward Snowden and Kim Dotcom, all of whom appear to have either donated directly to, or helped to promote, the DAO. 
On some level, crypto has always been about politics and not merely about money, so its use as a means to help Assange in his fight to stay out of jail should hardly come as a surprise.
---
2. Small dogs draw big bucks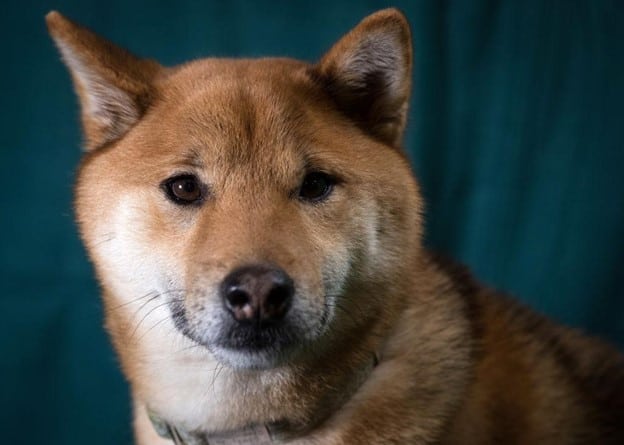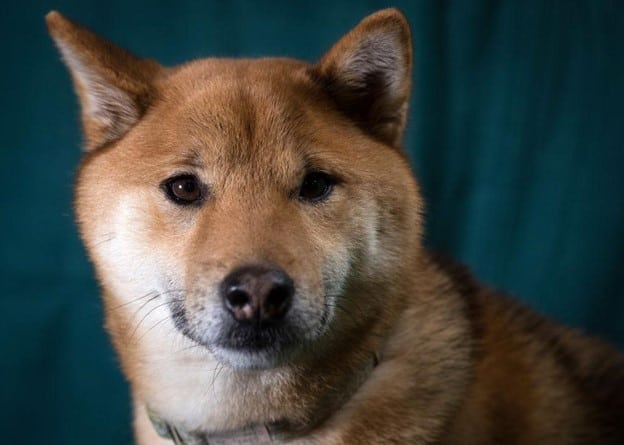 Memecoin Shiba Inu on Monday became the top ERC-20 token among cryptocurrencies created on the Ethereum network by aggregate value held by the 1,000 largest Ethereum whales, flipping former league table leader CurveDAO's CRV token, according to data collected by whale wallet aggregator WhaleStats. SHIB was trading at US$0.00003133 at press time. 
Shiba Inu has been one of the top gainers among cryptocurrencies during the past week, rising 60% over the past seven days, the third-highest rate of growth among the top 100 coins by market capitalization, trailing only GALA and JUNO.
Shiba Inu's price surge is a frequently observed characteristic of low-value cryptocurrencies, a category that many memecoins fall into. The high reward potential of these assets lures investors but come with considerable risk of extreme price volatility and scams.
Shiba Inu's developers recently announced that they would be creating an immersive metaverse ecosystem named Shiberse, partnering with listed Australian game developer PlaySide Studios and bringing a former Activision executive on board as a consultant.
Companies are also using Dogecoin — regarded as the original memecoin — as a means of payment. Tesla founder Elon Musk — the world's richest Doge fan — and the Dallas Mavericks, billionaire Mark Cuban's National Basketball Association team, are among those that have joined the Dogecoin experiment.
Dogecoin's developers recently said Ethereum co-founder Vitalik Buterin was working with them to help the project move to a proof-of-stake consensus mechanism from the energy-intensive proof-of-work it currently runs on. 
Forkast.Insight | What does it mean?
Memecoins, which began as a joke, appear to be getting serious. Although the projects behind them have been dismissed as Ponzi schemes by financial authorities, that has done little to curb the appetites of investors looking for high returns in an increasingly bearish market. 
The coins also point to a broader shift in how younger investors assess the value of speculative assets. Dogecoin creator Jackson Palmer has spoken about how followers of Doge are less interested in its value than they are in how it makes them feel as though they're part of a community. That may seem counterintuitive to some investors, but others believe it's a glimpse of the future of finance. 
"Dogecoin is best thought of as a cultural product, rather than a financial asset," wrote Australia-based academics Jason Potts and Chris Berg. "The reality is few cryptocurrency users hold it as a serious investment or to use in regular transactions. Instead, to own Dogecoin is to participate in a culture."
From the explosion in "fintok" — the catch-all TikTok term for influencers dishing out financial advice to Generation Z — to the sub-Reddit r/WallStreetBets, cryptocurrencies are becoming synonymous with communities looking for something more. 
And even as Wall Street continues to cast aspersions on the memecoin industry, investors are quietly getting in on the act. 
---
3. Just don't call them NFTs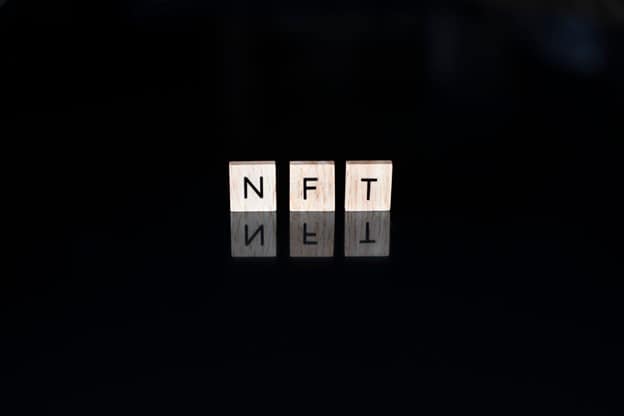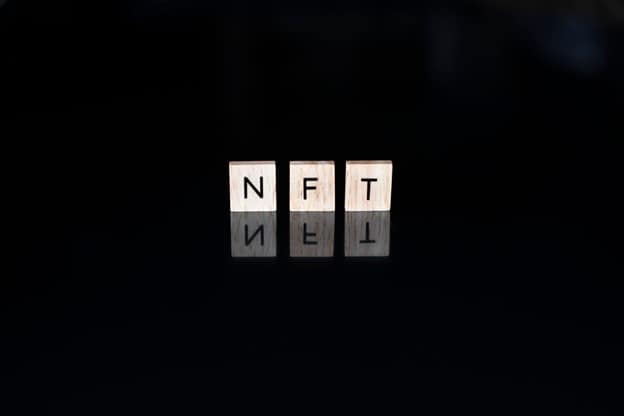 Demand for NFT-like "digital collectibles" issued by Chinese state-backed media outlet Shanghai Securities News is surging on China's biggest resale market for them, and they are trading at 10 times higher than their original price. 
The original price of each collectible was 19.90 yuan (US$3.13), but they're now trading on Xianyu, Alibaba's second-hand trading platform, for about 200 yuan to  500 yuan (US$31.43 – 78.57).  
The news outlet issued 5,000 collectibles on Monday to commemorate the development of China's capital markets. They sold out almost instantly at their debut on distribution platform TheOne.art. 
Chinese tech giants have also made efforts to curb the speculative nature of NFTs, with Alibaba blockchain subsidiary AntChain mandating a 180-day holding period before resales. 
Forkast.Insight | What does it mean?
Chinese state media, having bashed NFTs amid warnings over speculation, are now in the ironic position of appearing to embrace them, albeit with the tacit nod from China's authorities.
The hype — or speculation, if you will — over Shanghai Securities News' digital collectibles demonstrates a growing appetite for NFT-like items among Chinese collectors.
Purchasing NFTs using cryptocurrency is illegal in China, but paying for them in Chinese yuan is not. It has become increasingly clear that China is taking a homegrown approach to these digital assets by building its own NFT tech in a way that departs from the model that has taken hold almost everywhere else.
A significant example is state-backed blockchain network provider BSN, which has soft-launched non-crypto NFT infrastructure for developers to create projects related to digital collectibles.
As tech giants have adopted lock-up periods similar to those applied to certain investments in traditional finance markets, China's state media might consider following suit, or the roaring trade on Xianyu could come to be seen as an embarrassment for the state in its efforts to control the space.