vg247.com

The franchise that was once known as Yakuza has never been bigger. Coming off the back of the mainstream success that was Yakuza: Like A Dragon, series steward RGG Studio has a bright future ahead – albeit one that's splintering off into a few paths.
First up, the Like a Dragon series will continue with the story of new protagonist Kasuga Ichiban with Like a Dragon 8 (the 'Yakuza' title has been retired, at this point). For those that are invested in the tale of Kazama Kiryu, a spin-off by the name of The Man Who Erased His Name is planned that'll examine the story of his life between the events of Like a Dragon 6 and Like a Dragon 8. The Judgment series will carry on the more action-focused side of the series, and – finally – we are also getting remakes.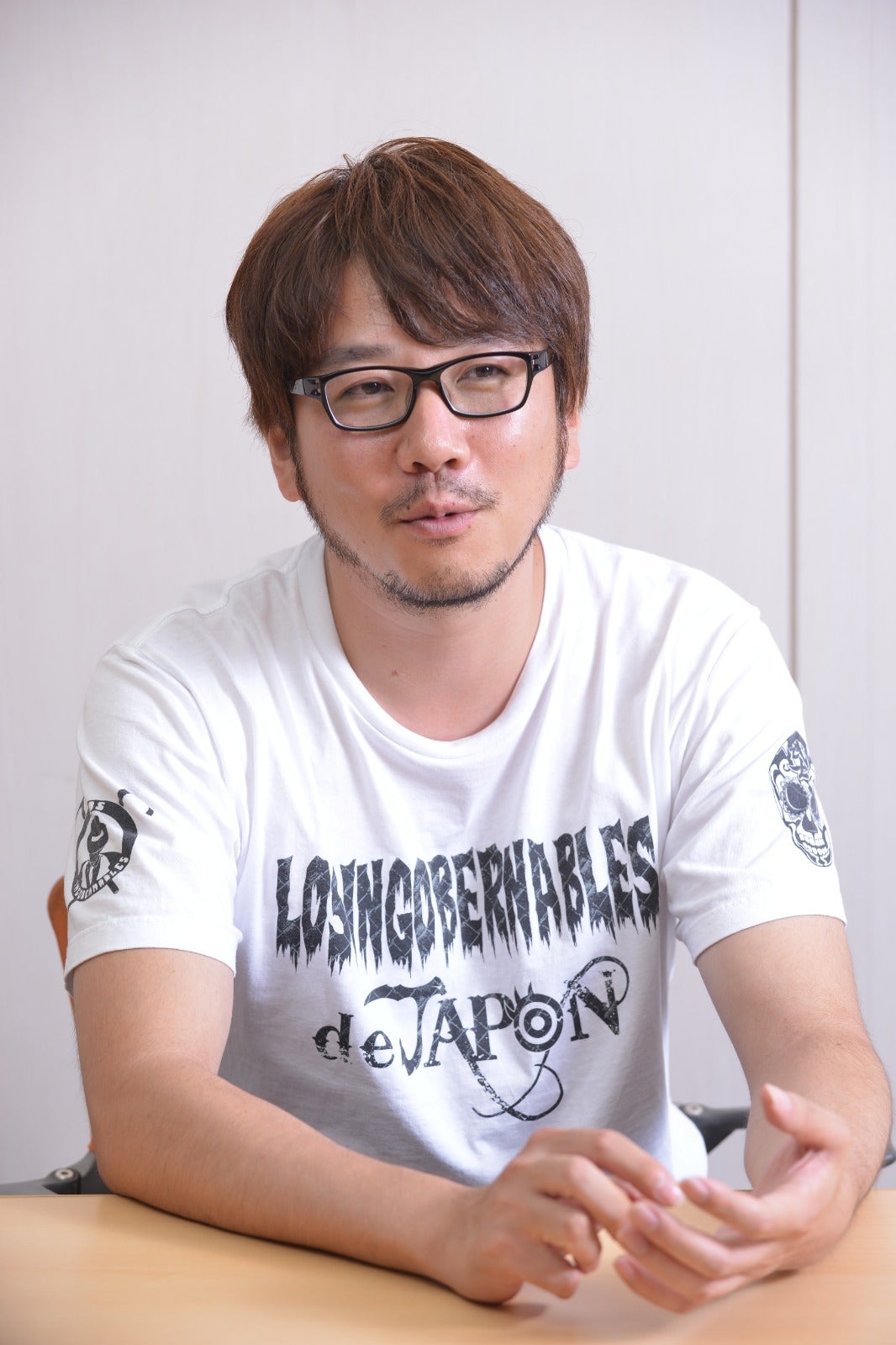 But, when Like A Dragon has this much on the slate, why did RGG decide now was the right time to remake Like A Dragon: Ishin – a game that takes the cast of the Yakuza franchise back to 1867, to the turbulent Bakumatsu era of Japan's colourful history?
"So there's two reasons for why we decided now was the perfect time to bring back Ishin," explains Like a Dragon: Ishin director, Hiroyuki Sakamoto, via interpreter. "The first reason is that, since we released Yakuza 0 and we fully localised it into other languages, we realised that if we took the time and effort to localise our games… overseas players are going to take the time to play them! The effort goes both ways.
Sakamoto is right. Since 2015's Yakuza 0, the series has been on top form. The localisation team is adept at capturing the heart and humour integral to the Yakuza/Like a Dragon identity and bringing it to the foreground. Making premium, high-level localisation a priority for the series has resulted in a boom of popularity away from Japanese shores, and demand for games (like Ishin) that never made it West has been a large part of RGG's decision to remake Ishin.
"The second reason why Ishin is the right game to remake now is also because of the localisation team," explains Sakamoto."We thought that trying to localise a game set in this period of Japanese history would be a monumental task. But our localisation team has spent a lot of years building their experience and talent, and they basically told us that they think they have what it takes now to – appropriately and properly – take on this game."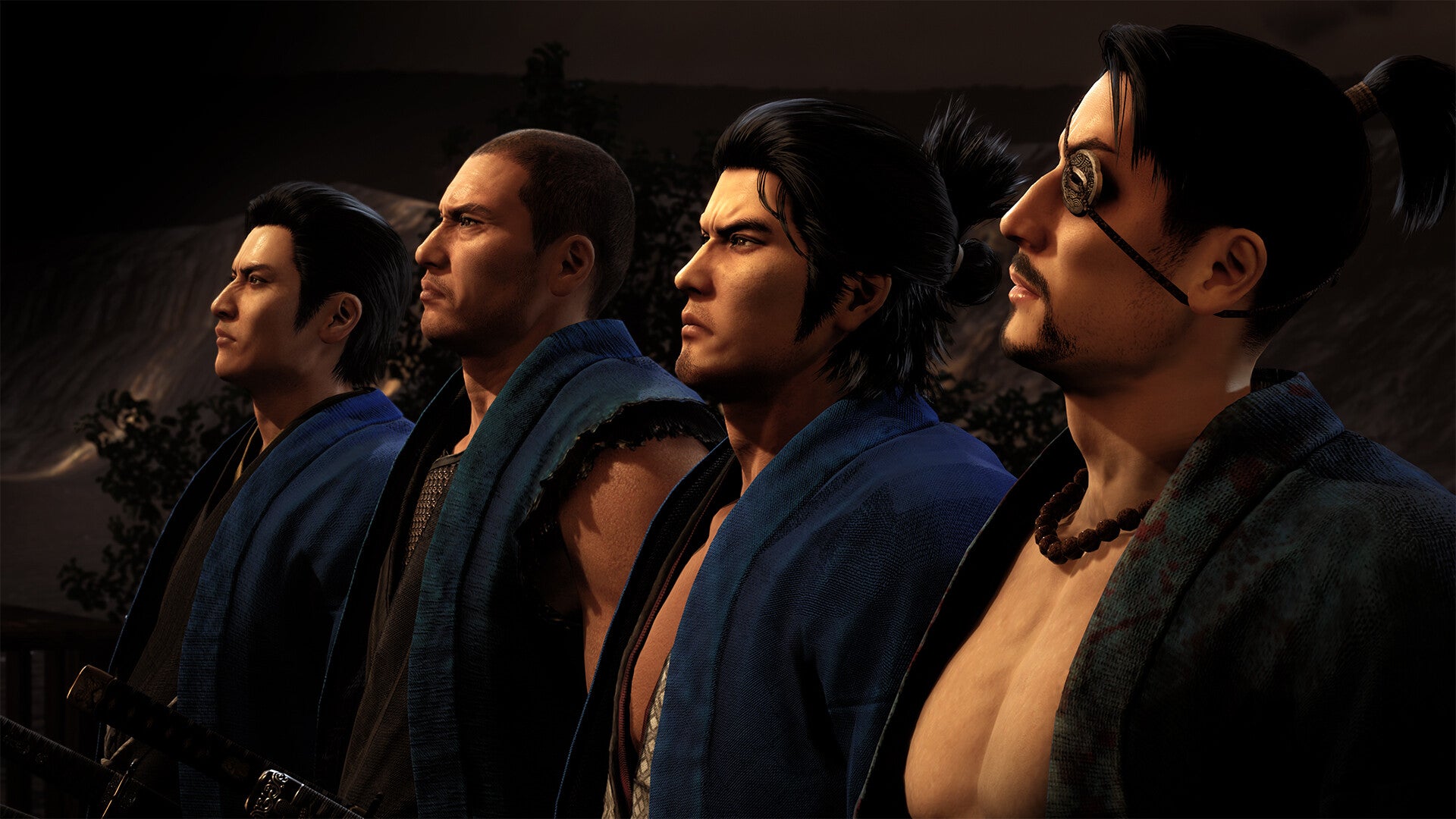 But there's something more technical in the remake of Ishin that drew my attention, too. It's quicker, and the combat feels more immediate. It makes the core gameplay loop feel meatier, and, frankly, better than it did in Yakuza games from the same era. "Yes," notes Sakamoto, "we have improved upon the tempo of the battle. Since [Ishin first released], there have been massive improvements in data processing, and in the power of technology. So we've done a lot of things to bring those aspects in, and make the game feel better."
One of the key things Sakamoto highlights here are the button response times in the Ishin remake; which demonstrate a marked improvement over the original. "In game development, sometimes you'll come across many limitations when you press a button; there'll be some lag, or things that you may not think about as a player that slow things down. In this day in age, the tech behind all that has been massively improved so that players can have more immediate response to their actions. Seeing your character actually do what you want, when you press a button, with as little delay as possible – that's really important."
Sakamoto goes on to explain how RGG Studio rewrote a lot of the motion data, added tutorials, and rejigged some UI elements to make the whole game faster, and more streamlined. "In the original game, there were these walls of text that we just threw at players. They can read it, and would kind-of get an idea of how to play, but it wasn't really that well done. For the new version, we brushed that out. We made it much clearer, and made it much more palatable and easier for a player to understand without having to decipher a pile of text."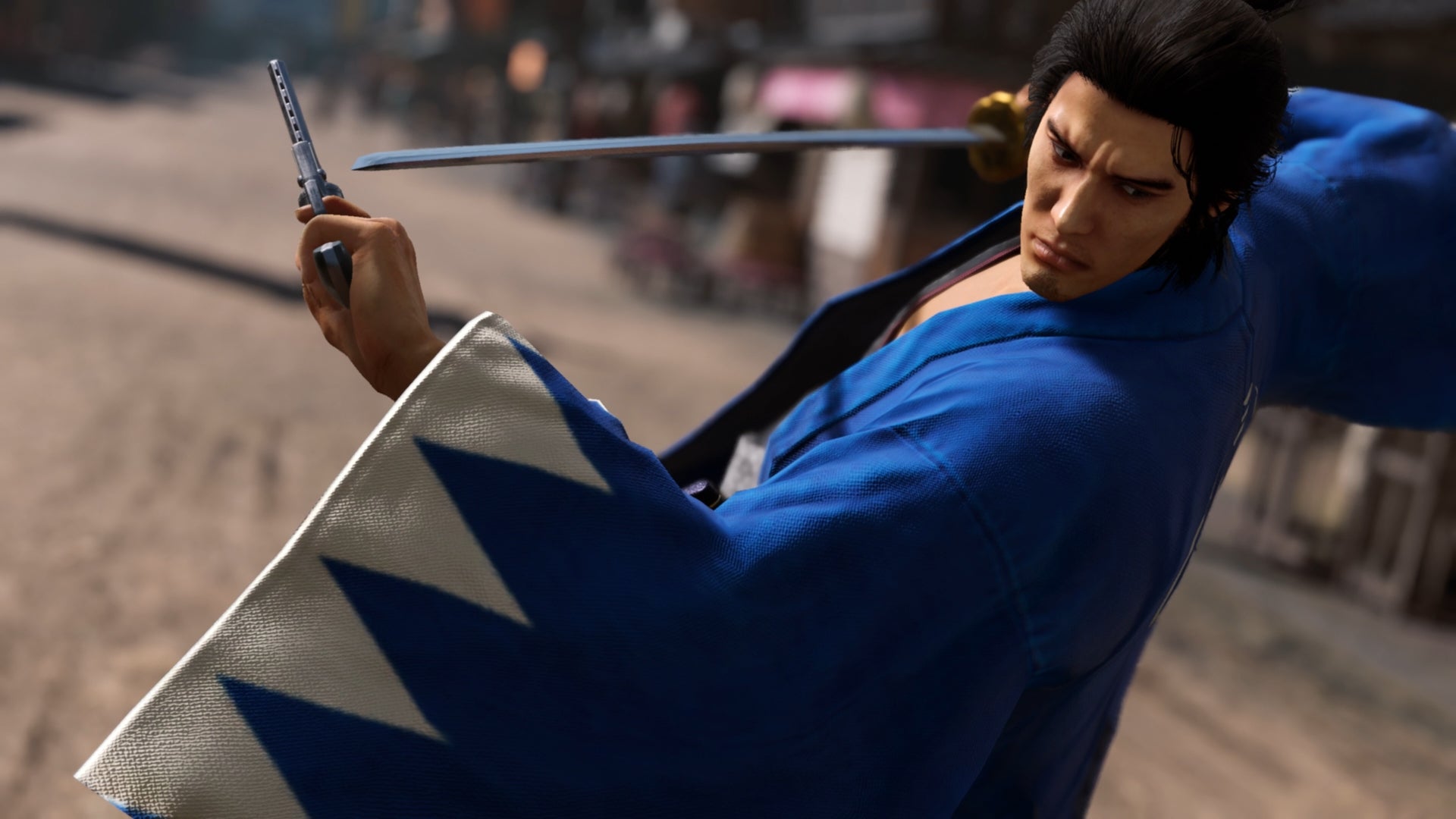 And when it comes to the mini-games, too, this isn't just a 1:1 remake of the original game; the team at RGG have made some slight alterations to them to make them feel more in-line with what players expect from the-series-formerly-known-as-Yakuza. Little tweaks to the formula, more details, better UI – RGG knows what people enjoy in its games, and wants to make those parts as accessible as possible.
"Our games are generally made for adult players and younger people that can enjoy stories – stories that we hope people can get emotional about, and get attached to," explains Sakamoto. "But, alongside these serious stories, we have fully-grown adults going off to the side to do really, absolutely silly things. And enjoying it all full-throttle."
"That glimpse of people in serious situations doing something very silly… that's what we strive for in the series."
So, in an age of remakes (have you heard how good Dead Space is, by the way?), there are myriad reasons why now is the right time to bring Ishin back. After a few hours with the game, I can confirm it has all the charm and heart of your more standard Yakuza game, but it's also dressed up in this fascinating late-Edo period setting that proves the Yakuza/Like a Dragon formula works – no matter when it's set.
---
Like a Dragon: Ishin launches for the PS4, PS5, Xbox Series X/S, and Windows PC on February 21, 2023.