vg247.com

Stephany Nunneley-Jackson
Mario Kart 8 Deluxe – Booster Course Pass Wave 4: Yoshi's Island, a new course, zooms onto Switch this spring.
Birdo, who originally hit the track in Mario Kart: Double Dash, is also being added. Returning characters from the Mario Kart series will be added in future waves.
Previous Booster Course Packs, Waves 1-3, feature classic courses appearing from the Mario Kart series across Wii, Game Boy Advance, Nintendo DS, Nintendo 3DS, and Mario Kart Tour games in the series.
The roster of currently available courses already includes Coconut Mall (Wii), Choco Mountain (N64), Waluigi Pinball (DS), Peach Gardens (DS), Merry Mounatin, Mushroom Gorge (Wii), Maple Treeway (Wii), Rock Rock Mountain (3DS), and Mario Kart Tour courses Sky-High Sundae, Ninja Hideaway, New York Minute and Tokyo Blur, and plenty more.
Mario Kart 8 Deluxe – Booster Course Pass includes six separate waves, with eight courses, each released by the end of 2023.
You can pick up the Booster Course Pass, and its 48 additional courses, as each of the six waves become available. The content is included with a paid Nintendo Switch Online + Expansion Pack membership or by purchasing the Booster Course Pass for $24.99 in Nintendo eShop.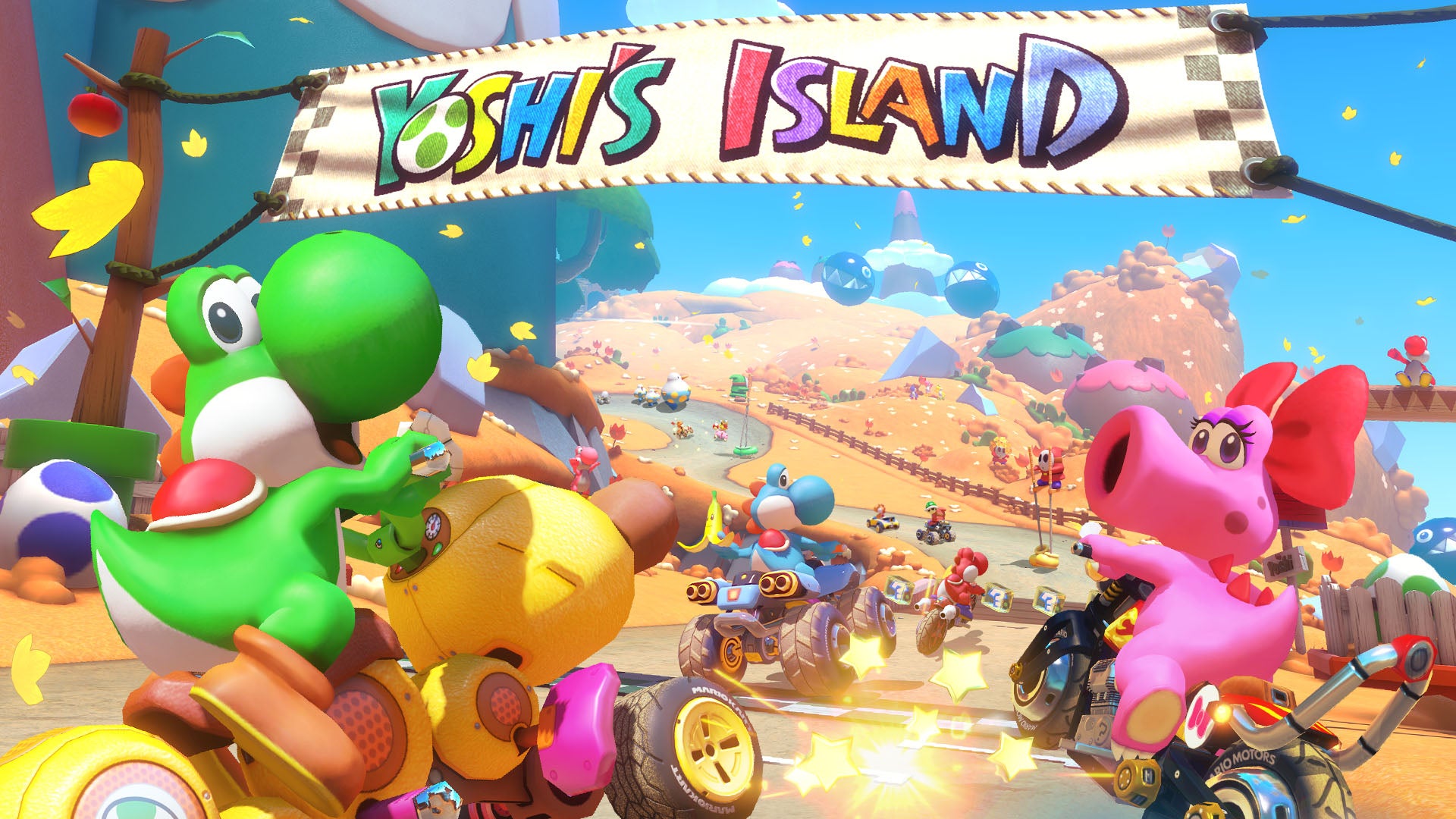 fbq('init', '1749355691872662');
fbq('track', 'PageView');
window.facebookPixelsDone = true;
window.dispatchEvent(new Event('BrockmanFacebookPixelsEnabled'));
}
window.addEventListener('BrockmanTargetingCookiesAllowed', appendFacebookPixels);