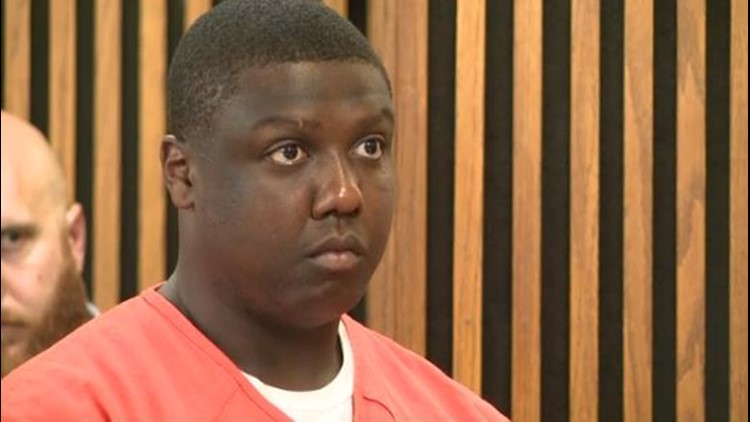 Armond Johnson will be sentenced at a later date.
CLEVELAND — Armond Johnson, who was found guilty of the July 2019 murders of four people — including two young children — in Cleveland's Slavic Village neighborhood, will not face the death penalty. 
A jury determined that "the aggravated circumstances did not outweigh the mitigating factors beyond a reasonable doubt," according to a spokesperson for the Cuyahoga County Prosecutor's Office.
The victims in the case include:
35-year-old David Cousin
25-year-old Takeyra Collins
6-year-old Armond Johnson Jr. (his son)
2-year-old Aubree Stone
Cuyahoga County Common Pleas Court Judge Timothy McCormick will impose sentence on Johnson at a later date. 
3News streamed the opening of the sentencing phase on Wednesday, which you can watch in the player below:
Cuyahoga County Prosecutor Michael O'Malley's office says Johnson shot and killed Collins inside her residence near East 63rd Street and Fleet Avenue on July 8, 2019.
"He then set the house on fire and fled the scene," according to the prosecutor's office.
Her two young children — including Johnson's 6-year-old son — were both inside the residence at the time and died as a result of the fire. Cousin was shot and killed in a vacant field near the residence.
"Armond Johnson brutally murdered four people including his own son," Prosecutor O'Malley said in a previous statement on the case. "His callous actions demand that he face the ultimate punishment."
Fourteen counts of aggravated murder
Three counts of arson
Two counts of endangering children
One count of kidnapping
One count of tampering with evidence