3 of 4 inmates who escaped Alcorn County Jail recaptured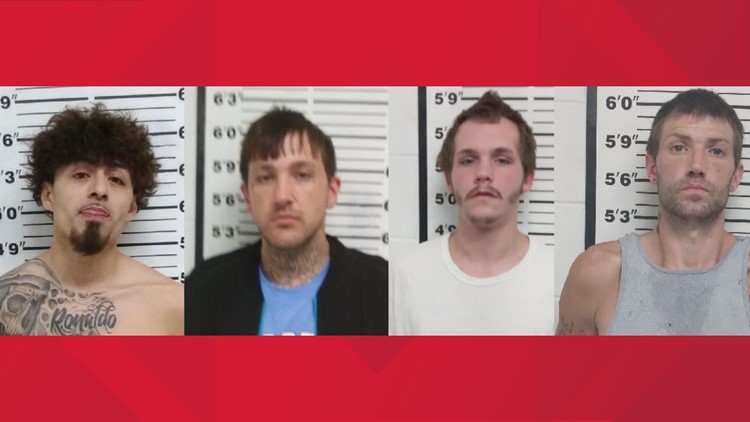 Antonio Reyes, Samuel Sims, and Hunter Wiginton were captured in Baton Rouge, Louisiana, with the help of US Marshalls, the Mississippi Bureau of Investigation, Louisiana State Police, and the Baton Rouge Police Department Friday night, according to the Alcorn County Sheriff.
Authorities are still looking for Landon Braudway, the last remaining escaped inmate.
In a post to social media, the sheriff said the inmates cut a hole in the roof of the Alcorn County Jail and escaped through the hole. Investigators said video showed the inmates running east from the jail toward the National Guard Armory at about 2 a.m.
Anyone who spots the inmates or knows where they may be is asked to call 911 immediately.