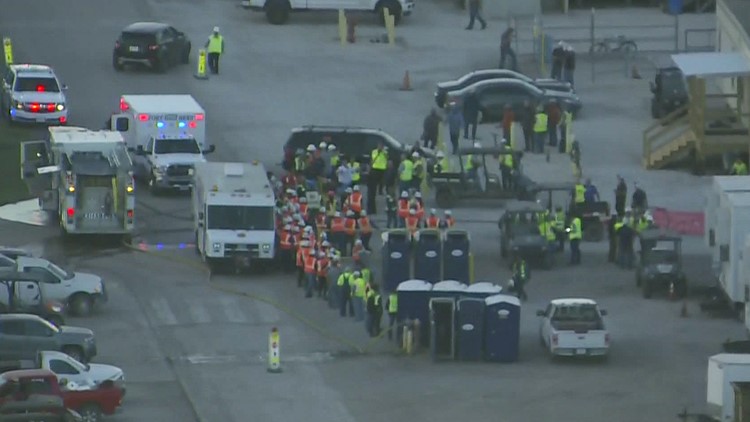 The Fort Bend County Office of Emergency Management couldn't confirm the chemical but said it was possibly ammonia.
Six of those employees were taken to the hospital with the most severe symptoms being dizziness and lightheadedness.
The initial concern was that the chemical could have been ammonia but officials later identified the chemical as a biodegradable cleaner and degreaser that had been over-applied in a non-operational area of the plant, according to NRG.
Air 11 flew over the scene and saw dozens of people in safety vests standing in the parking lot. They were all in a line and appeared to be OK.
Officials said all the employees were accounted for and were examined before they were given the all-clear to be released.
Fort Bend County OEM officials said there was no environmental exposure.
Below is a statement from NRG, the plant's owner:
At about 5:30 this evening, safety personnel at the WA Parish power plant were notified that contract workers using a cleaning agent in a non-operational area of the plant had reported an unusual smell. The area was immediately evacuated and emergency responders were called. Some of the workers reported difficulty breathing and six workers were transported to local hospitals for observation. About 100 workers were evaluated by medical personnel on site. There has been no release of hazardous material at WA Parish and there is no danger to area residents or the public.  NRG is investigating what may have caused the incident. Work in the area will not resume until we are able to determine the cause of the incident.
We will have a live report on this story on KHOU 11 News at 10 p.m.