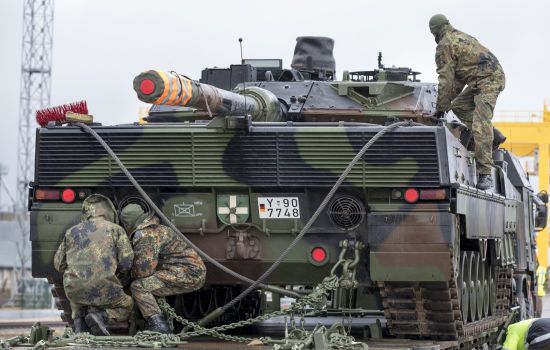 Canada can join the "world tank coalition".
High-ranking sources said that Canada is considering giving Ukraine four tanks Leopard 2, but no decision has been made yet.
About this writes CBC News.
The government may announce the transfer of tanks as early as Thursday, January 26, 2023, sources said.
CBC News does not identify confidential sources because they are not authorized to speak publicly.
One of the sources reported that Canada is likely to send Ukraine a variant of the A4 tank, the oldest in service with the Canadian military. Canada bought the A4 from the Netherlands during the Afghan war.
The Globe and Mail was the first to report the number of tanks that Canada could send to Ukraine.
Earlier, Prime Minister Justin Trudeau said that his government would provide more support to Ukraine.
"We will continue to be there to provide any support to Ukraine," Trudeau said. "I won't make an announcement today, but I can tell you that we are looking very, very carefully at what else we can do to support Ukraine."
Trudeau made the announcement in Hamilton, Ontario, where he is attending a cabinet meeting ahead of Parliament's return.
We will remind that on January 25, Germany made a decision that will transfer 14 Leopard 2 tanks to Ukraine of own production from the Bundeswehr. In addition, Berlin allowed other countries to send these tanks to Ukraine.
Let us add that the Minister of Defense of Germany Boris Pistorius announced that Leopard 2 tanks from Germany can be delivered to Ukraine in about three months.
What is currently known about the supply of tanks to Ukraine – read in TSN.ua materials.
Read also: