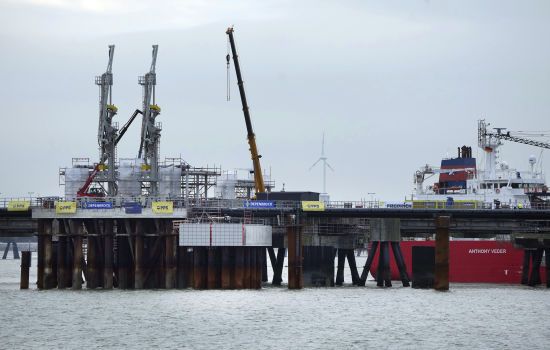 On the eve of the European Union countries agreed on the introduction of a "ceiling" of prices for Russian oil.
In Russia, they were outraged by the introduction of price restrictions on it oil at the level of $60 per barrel, which was agreed upon by the European Union and the G7 countries on December 2. However, the final decision has yet to be approved by the EU Council.
About this write propaganda media of the Russian Federation.
Thus, the press secretary of Russian President Vladimir Putin, Dmytro Peskov, said that Russia will not accept a "ceiling" of oil prices.
"The Kremlin is still analyzing the situation, but certain preparations have been made for such a decision by the EU," Putin's press secretary said.
In turn, the permanent representative of the Russian Federation to international organizations in Vienna, Mykhailo Ulyanov, said on Saturday, December 3, that Russia will allegedly stop supplying oil to European countries against the backdrop of oil price restrictions.
"From this year, Europe will live without Russian oil. Moscow has already made it clear that it will not supply oil to those countries that support the anti-market price ceiling," he said.
Limitation of prices for Russian oil
European Union countries on Friday, December 2, agreed on a regulated "ceiling" of prices for Russian oil, which is delivered by sea, at the level of $60 per barrel, the decision must be approved by the EU Council on Saturday. The countries of the Group of Seven (G7) and Australia announced similar measures.
In order to circumvent the oil sanctions introduced against Russia due to military aggression, the Kremlin is forming a "shadow fleet". The aggressor country bought more than 100 vessels for its transportation. This is stated in the material of the Financial Times agency, referring to the estimates of the shipping broker Braemar and the energy consulting company Rystad.
Read also: